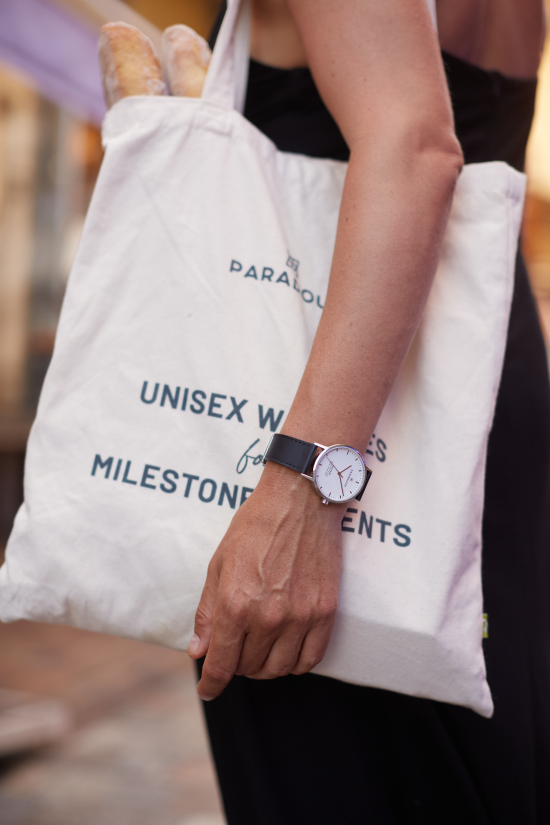 Paradoux (pronounced "Paradu") is a series of high-quality unisex watches inspired by the culture, streets and fashion of France.
Our watches are made for the brave and bold, carefully designed to match a versatile style and your wrist. Everything is made with one goal in mind – to make an affordable luxury watch, not only by the looks but also on the inside.
Time for only the best materials
All our watches are carefully assembled by hand, fitted with a highly precise Swiss movement. The time is ticking behind a well-mounted scratch-free sapphire crystal, fixed in our uniquely designed watchcases in durable stainless steel.
Our interchangeable straps allow you to easily switch between our handmade genuine leather straps or stainless steel mesh straps. In other words, we have used the absolute best materials and therefore we are able to give you an impressive 5-year warranty.
Time to make a difference
For every watch we sell, we donate 5 Euro to The Ocean Cleanup whose mission is to rid the world oceans of plastic.Your purchase is making an actual and real difference.
Learn more about our social responsibility at paradoux.com/givingback